A hassle-free way to get your Certificate of Conformity (COC) for RENAULT !
I need Coc
What is COC? Do I need it?
Need a Certificate of Conformity for RENAULT?
Start Here!
Choose vehicle type and make.

In most cases, you don't need to worry about a vehicle model.

Fill out the form with your contact details.

Choose the payment


(Paypal, HiPay, Bank Transfer).

Choose delivery options


(0 Euro Economy - 20 Euro Fast+Digital).

It is easy! Just have your VIN (vehicle identification number) ready and vehicle documents at hand and fill out the online form.

Pay at the end of the ordering process.

And that's it! Kickback and wait for your Coc to come. We will take care of everything.
Learn why professional car trading companies and private individuals choose EuroCoc as their COC provider
Since 2008 we're a market leader in the area of COC mediation for vehicles.
Learn more about EuroCoc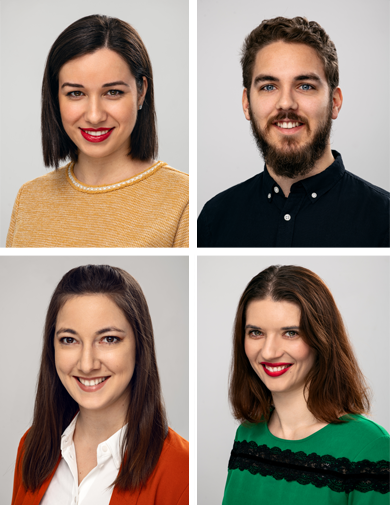 Your advantage:
our customer service
Our customer service is available for you from Monday to Friday from 8h 00 to 17h 30:
Is the COC Renault from EUROCOC the same as from Renault manufacturer?
The answer is yes. Certificate of conformity Renault that we sell is the same as the COC issued by Renault brand. As a matter of fact, it is exactly the same. We work directly with the manufacturer to make the process of obtaining COC fast and affordable. We are a dedicated COC service, therefore when purchasing a certificate of conformity Renault, you are at the right place.
Can I get the COC Renault for free?
The Renault manufacturer, who has the correct dataset for the COC, charges a price for every print of the COC. Therefore there is always a price for COC Renault. COCs that you can find on the market for free are most probably invalid datasheets that will not help you register your car.
About Renault
Groupe Renault (legally Renault S.A.) is a French multinational automobile manufacturer established in 1899. The company produces a range of cars and vans, and in the past has manufactured trucks, tractors, tanks, buses/coaches, aircraft and aircraft engines, and autorail vehicles. More info here: https://en.wikipedia.org/wiki/Renault
Renault COC preview
This is a sample of a Certificate of conformity for Renault.
Why is COC for Renault important?
Certificate of conformity for Renault holds important technical data, that are relevant for the respective VIN number. One of the most important technical pieces of information is the CO2 value, which serves as a basis for taxation in many EU countries. If the Renault has a COC, it means it has a homologation for European Union and can be registered in every EU country.
We provide CoCs for Renault  passenger cars manufactured after year 1996 as well as for Renault  light goods vehicles / vans / pickup trucks manufactured after year 2010.
Passenger cars
SUVs / Crossovers
Vans / Pickup trucks
Renault Clio
Renault Arkana
Renault Alaskan
Renault Fluence
Renault Captur
Renault Avantime
Renault Kwid
Renault Duster
Renault Espace
Renault Laguna
Renault Kadjar
Renault Grand Scénic
Renault LAtitude
Renault Kaptur
Renault Kangoo
Renault Logan
Renault Koleos
Renault Kangoo Express
Renault Mégane
Renault Modus
Renault Pulse
Renault Scénic
Renault Safrane
Renault Trafic
Renault SAndero
Renault
Renault Symbol
Renault Talisman
Renault Twingo
Renault Twizy
Renault Vel Satis
Renault Zoe