How do I obtain my Digital ID?
My Digital ID allows me to simplify and secure all of my actions online: health insurance space, tax returns, registration certificate application, postal service, transportation…via my connection FranceConnect.
I can log in via FranceConnect using the ID and password for my account on Impots.gouv.fr, Ameli.fr, IDN La Poste, Mobile Connect and Me (if you have an orange subscription) or MSA (if you are a farm operator or farm worker).
If you do not have an orange account or subscription, you can easily create your Digital ID account with La Poste which has been the official ID provider on the FranceConnect platform since 2015.
The La Poste Digital ID verifies my identity online then live with a postal worker, so that I can be sent a certified ID that can be used online via a secure mobile app. This app will allow me to confirm each of my connections with compatible services by authenticating my ID.
Am I eligible for the Digital ID service?
This service is available to all those over the age of 18 residing in France, an overseas territory (DROM) or an overseas collectivity (COM) holding a valid ID. It is also available to all holders of a French residence permit valid for 5 years or more and with a French social security number.
Documents accepted:
French National Identity Card
French passport
Residence permit valid for 5 years or more
Note: A digital ID on La Poste cannot be verified if the ID document has expired. An exception is made for national ID cards issued between 2 January 2004 and 31 December 2013. Their validity is extended by 5 years from 1 January 2014, even if the expiry date written on the card has not been amended. These are valid for 15 years.
How is my Digital ID kept secure?
The Digital ID guarantees a maximum level of protection for my data. It is based on the most stringent French and European standards relating to electronic ID security and personal data protection.
The Digital ID is based on the electronic Identification, Authentication and trust Services (eIDAS).
How do I create my account?
First, I go to the site La Poste Digital ID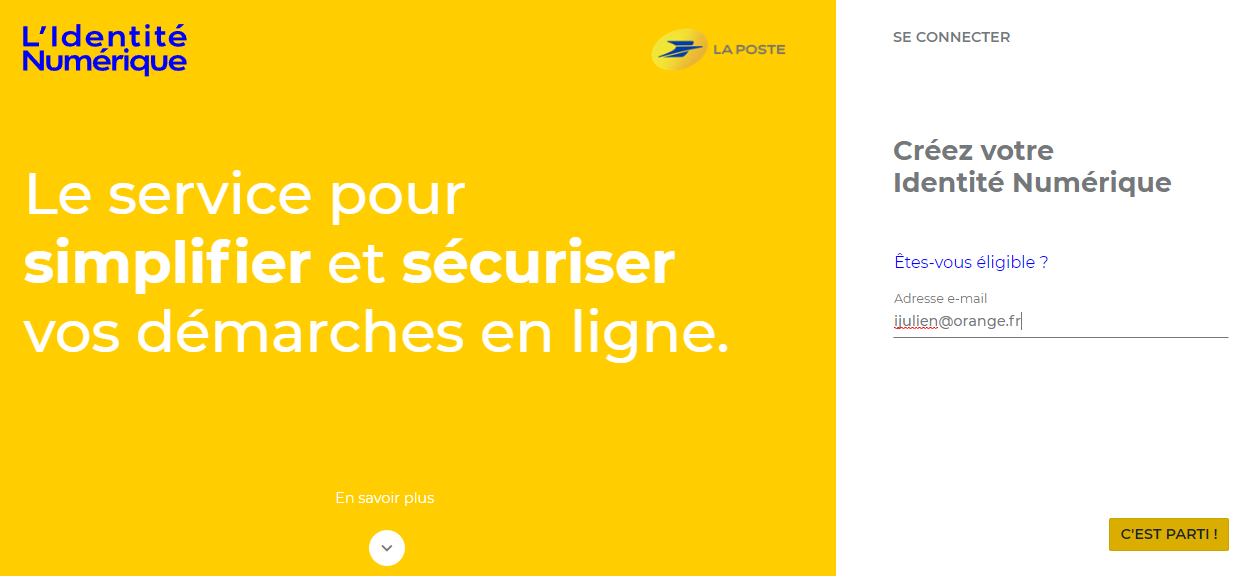 I enter my email address on the right and then confirm by clicking "Go! "
In the next step, I enter my ID and create my password: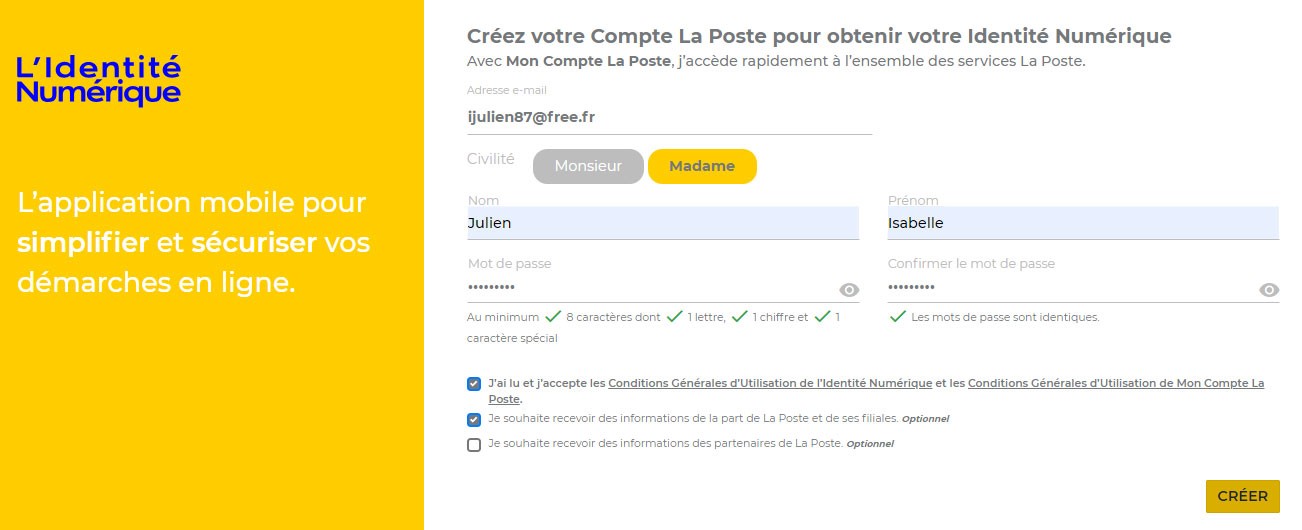 To continue to create my digital ID, I have to confirm having read and accepted the general terms and conditions of use, the two other suggestions are only optional.

An email is sent to my email address for me to confirm.

Once I have confirmed it by clicking the link, I can finalise my application in 3 steps:
I select my ID document from the 3 choices offered and upload it.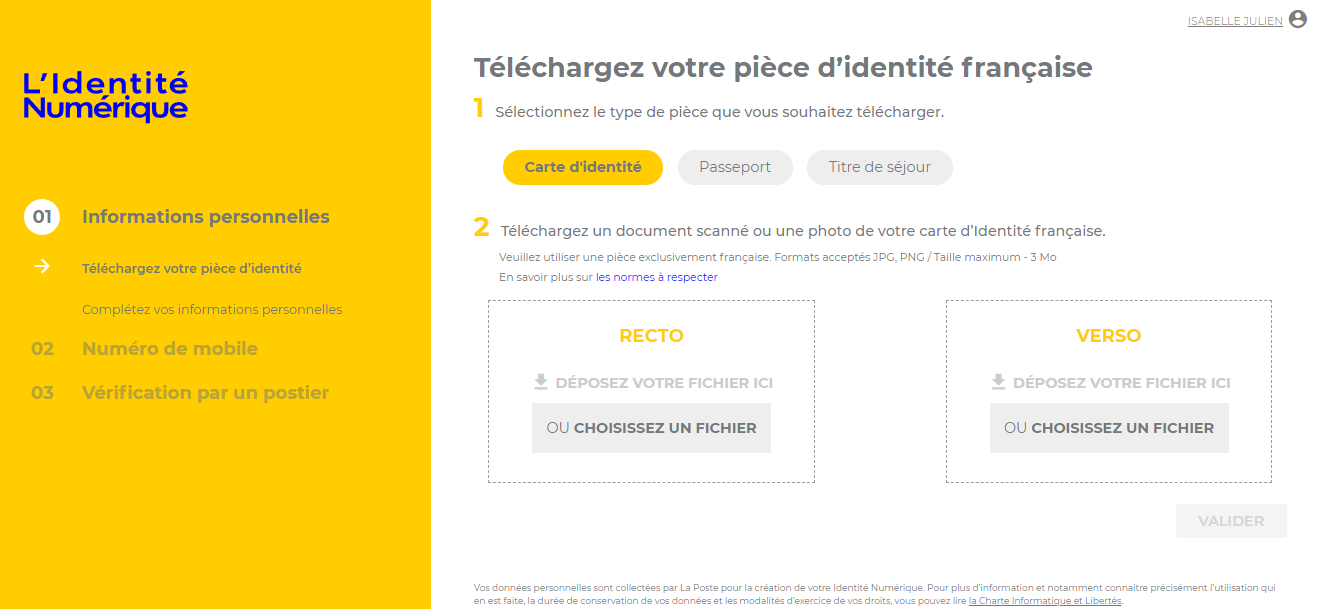 Note: The scan of my ID document is used only to authenticate me and is not retained.
I meet my postal worker or I visit my post office (no appointment necessary) to verify my ID document.
I activate my Digital ID on the dedicated mobile app by entering the 6-digit activation code I receive via SMS from the post office, then I log in and prevent identity theft by means of a notification each time a connection attempt is made.